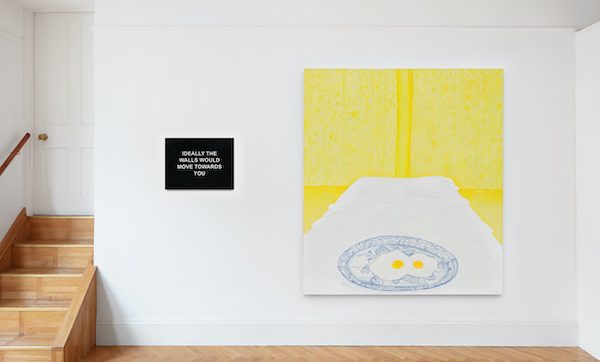 Time
10 h 00 min - 13 h 00 min
'DOUBLE PERSPECTIVE' BY CANOPY COLLECTIONS WITH BRUNCH
On the occasion of Canopy Collections' first anniversary, and with the participation of Lux Magazine, we are delighted to invite you to discover a selection of artworks presented in dialogue with the most iconic pieces from the collection of Anne-Pierre d'Albis-Ganem.
Taking place in a private apartment in London from 29 September to 8 October 2021, this exhibition will reveal artworks by internationally-acclaimed artists and designers, most of which have never been shown to the public before: Josef Albers / Alice Anderson / John Armleder / Charlotte Beaudry / Rose Davey / Laurent Grasso / Camille Henrot / Eva Jospin / Charlotte Kingsnorth / Sarah Lederman / Ellie MacGarry / Laure Prouvost / Vivian Springford / Marianne Thoermer / Ymer & Malta/ Annette Messager
Canopy Collections was founded in September 2020 by Curator Louise Chignac and Cécile Ganansia. They select and sell artworks by international artists at different stage of their career. Operating at the crossroad of contemporary art, design and lifestyle, they are a hybrid gallery with an equal presence in the digital and physical worlds. They specialise in curating unique art experiences through displays in private homes and public pop up exhibitions.