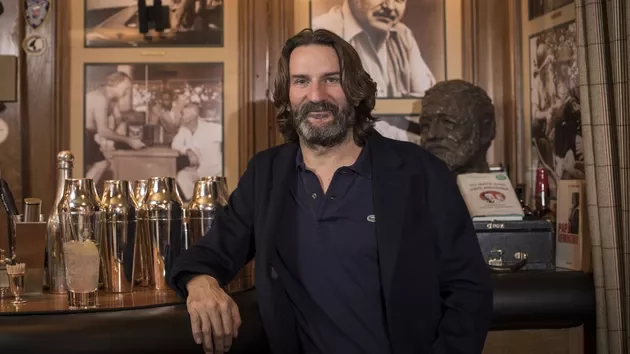 HEXAGON CLUB EVENING WITH FRÉDÉRIC BEIGBEDER DINNER AND LITERARY DJ SET AT FOLIE RESTAURANT
Join us at Frédéric Beigbeder's Hexagon Club dinner at the FOLIE restaurant in Mayfair, organised by Sophie Wiesenfeld, founder of the Franco-English think-tank Hexagon Society and creator of the Pharmacies Littéraires
Frédéric will present his latest book 'Barrage Contre L'Atlantique' and his new organic vodka Le Philtre. Frédéric will also take on the role of DJ!
Frédéric Beigbeder is the author of eleven novels, including the famous 99 Francs, Windows On The World (Prix Interallié, 2003), Un Roman Français (Prix Renaudot, 2009) and L'Homme Qui Pleure De Rire (2020); director of L'Amour Dure Trois Ans (2011), and L'Idéal (2016); screenwriter for five films and documentaries; and literary critic for Le Figaro Magazine and Le Masque et la plume.
Please note that there is very limited availability for this event.
There is a fee of £200 per person.